Empowered Brain Social Skills Intervention in Plymouth South Middle School
How a middle school incorporated gamified software on Google Glass into a special education student's schedule to see immediate improvements in social communication
Early in its company history, Brain Power developed a partnership with Plymouth South Middle School (PSMS) due to a mutual commitment to serving special needs students. In Fall 2017, a student on the autism spectrum at PSMS and his mother were drawn to Brain Power's Empowered Brain technology and its ability to facilitate social-emotional learning through novel approaches.
Brain Power saw a chance to initiate a study using Empowered Brain in a real-world school setting to determine whether Empowered Brain would be effective when integrated into schools. With PSMS as a partner, Brain Power sought to monitor Empowered Brain's ability to measurably affect the behavior of the student with autism, as well as analyze the feasibility, usability, and practicality of the device in a real school setting.
In this case study, we discuss the integration of Empowered Brain in a special education student's daily school routine and the behavioral changes that resulted over three weeks. We also discuss educators' thoughts on incorporating Empowered Brain into their classrooms and lesson plans.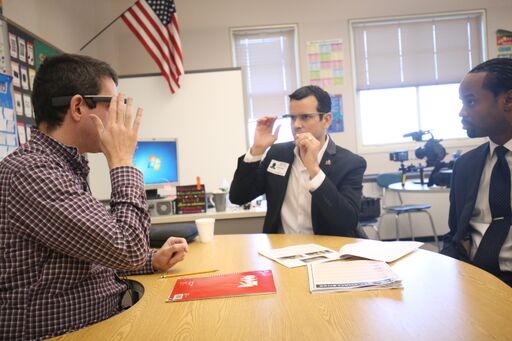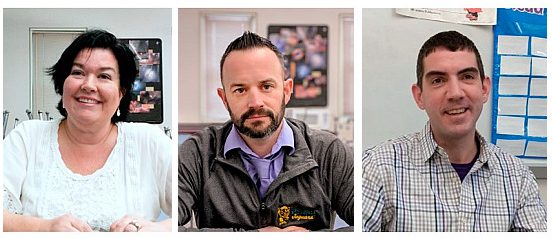 "
Along with improved eye contact, I feel that [Empowered Brain] is a gateway for improving on, as well as developing positive peer relationships.
Michael Henry, Special Education Teacher at Plymouth South Middle School Empowered Brain™ 

Evidence
Empowered Brain really works, but don't take our word for it. Learn what educators and real scientific research have to say! 

As recent times have proved, science matters! Empowered Brain is evidence-based, with proven results from scientific studies. Careful clinical studies in the first 4 years of our company have revealed data showing that Empowered Brain works – for both autism and ADHD.
"What I like about this technology is that you're interactive with it; you have to be interactive with it. Whereas with anything else, you're just sitting there and you're very insular." 
Andrea Harrison, Mother of a child on the spectrum & Public School Educator