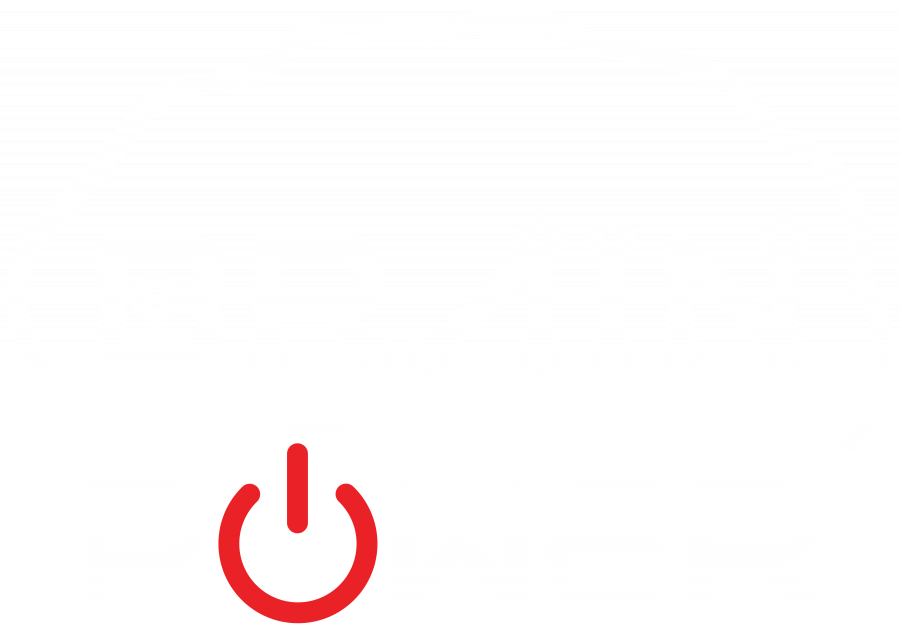 Are you trying to help a child on the ADHD or Autism spectrum learn critical life skills?
We know that times are especially hard for students with invisible neural challenges. Perhaps you're struggling with at-home learning, and are worried that your child has fallen behind on SEL (social-emotional learning) skills, but you don't have time to devise an SEL plan.  
Empowered Brain™ can help!
Empowered Brain™ is designed to teach social-emotional learning (SEL), and graduate players to new levels of independence. Using a durable, wearable device, kids play games on their own or with a partner in order to learn important life skills! 
Empowered Brain™ is easy to use, ideal for both in-person as well as distance learning, and has been tested in multiple environments. 
The Empowered Brain™ Apps
Empowered Brain features a set of interactive, augmented-reality social-emotional learning games. Extensive scientific research has shown that playing our science-based games for 10 minutes a day provides a measurable improvement in SEL skills for people with autism, ADHD, and other social-emotional challenges.
Face2Face
Face2Face is designed to help your child learn to maintain a face-directed gaze during conversation. Over the course of five different levels of progression, each with fewer gamification elements, your child learns to engage with others!
Emotion Charades
In Emotion Charades, your child plays with you or a partner to discover what facial expressions are tied to different emotions. The game easily steps your child through complex concepts, first introducing them to expressions, then introducing the idea of emotions, and finally aiding with perspective-taking. The end result is a richer understanding of the others' emotions.
Transition Master
With Transition Master, parents and teachers can capture 360 environments, which the player can then explore at their own pace and in their own time. The gamified elements encourage the player to explore and master their environment. This can be vital when it comes to new spaces like a new classroom or school!
Fun with Faces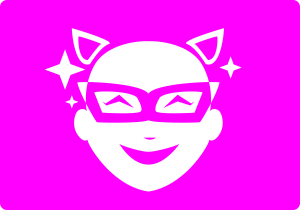 Fun with Faces
The face is where evolution put data about people's feelings, thoughts, intentions, trustworthiness, and more. Yet, for many on the spectrum, looking at faces can be confusing, stressful, or just neglected. Play With Faces reverses all that. With it, your child has an excuse to look at faces, and it is fun: they get decorated in real time.
Happy Place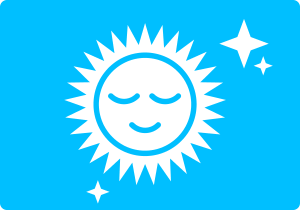 Happy Place
Anxiety and tantrums can strike at any time, let alone during these wildly uncertain times. A calming scene can help you escape and get out of the stress of a moment – a Happy Place! With our library of interesting 360-degree scenes, your child can be immersed in a favorite Happy Place to seek refuge. Step inside this digital time-out when occasionally needed!
Paint My World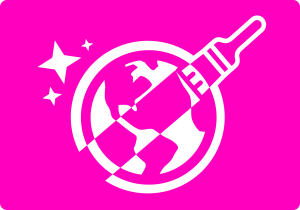 Paint My World
In Paint My World, players see their world automatically transformed as they look around through the glasses and flip through filters. Some of these filters make a sensory-reduced world in real-time, to bring calm; other make the familiar novel again – encouraging healthy exploration.
Web Portal for Parents, Teachers, and Therapists
The "Empowered Brain" apps on the smartglasses stream data in real time to an advanced, custom-built data analytics portal that is hosted in the cloud.
Gamification
We help students to develop different skills by creating game-elements that map to desired behaviors. These game elements include mechanics to encourage, acknowledge, and reward the types of behaviors that each game is designed to teach. 
Levels and Progress
Unlike most systems, Empowered Brain approaches progression differently. As the student levels up, gamification elements reduce. The result is a system oriented towards independence. You're on the app to get off the app.
Pedagogy
We take an approach that embraces the state of the art in neuroscience and neurotechnology, and yet centers on the human nature of social interactions in practical, daily reality. Our goal is to help individuals climb From Potential to Reality®
Legal Disclaimer: We do not treat or cure any disease nor provide diagnosis. We offer personal empowerment products that provide useful coaching to people who want it, and assist them with daily tasks, based on neuroscience innovations and technological advances from MIT and Harvard.
What Your Child Will Learn
Autism affects 3.5 million families in the US alone, and is a complex spectrum. Each person is unique.  We have conducted research studies for years to identify areas of focus. Based on all this, we have identified several key educational challenges that face a large percentage of children and adults on the spectrum, and have focused our tools on them:
Patents issued and pending worldwide since 2013.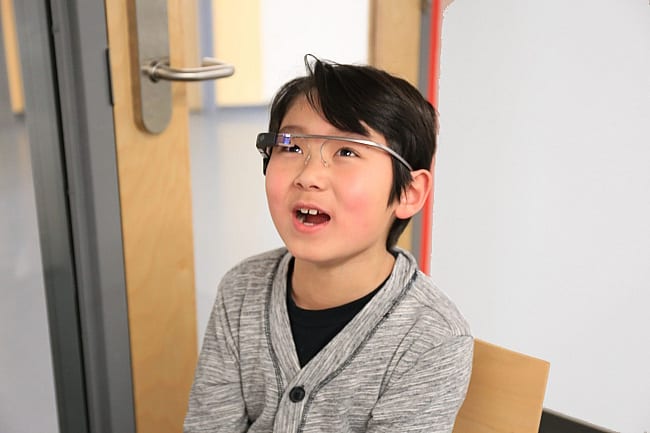 Transitions
New routines, schedules, places, and people can cause anxiety. Our solution lets your child get familiar with new situations by virtually immersing in them in careful, periodic, safe "doses". This increases predictability and reduces anxiety as s/he makes the real-life transition or visits a new place.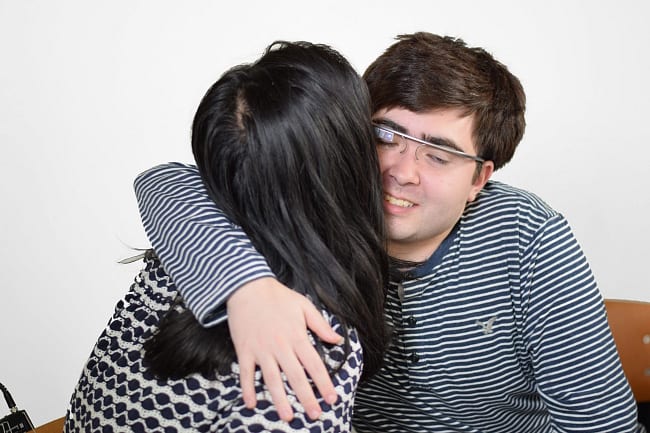 Social-Emotional Skills
Being able to connect with peers, caregivers, and teachers is crucial for developing meaningful relationships. Empowered Brain encourages key social skills like turn-taking, staying on task, controlling anxiety, verbalizing, and understanding how a peer or loved one may be feeling.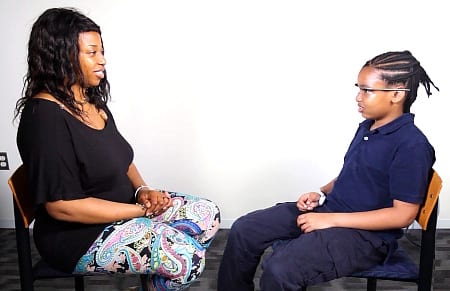 Whole-Body Listening
Empowered Brain teaches players to engage with and focus on conversation partners. Through practice, players learn how to apply proper body language, make eye contact, and demonstrate that they are interested in the conversation.
What's unique about Empowered Brain™?
Gamified and Motivational
Earn points for guessing your partner's emotion. Unlock cartoon faces and gold stars for attending to your friend's face when talking. Compete against others and your own high score. These tried-and-true motivational systems, which our research studies show people with ASD love, are also crucial scientifically. Through game performance and improvement we can measure if and when assistive information is actually understood and acted upon by the user.
User-Centered Design
We involve autistic people at every stage of the design process. We are committed to the idea that this is how to make a product that serves the needs of the community. From our several employees on the spectrum to the hundreds of children and adults on the spectrum who have tested our evolving system over the years, we listen and learn. And implement!
Artificial Intelligence
The emotional and social computations that Empowered Brain takes on are difficult for the adult human brain – let alone for a lightweight wearable computer (or any computer)! We employ the newest in artificial intelligence and patent-pending algorithms, to do much of the hard work for the user and make the assistive experience as seamless and as educational as possible.
Big Data
Never before could data be gathered at this level of detail, and now new kinds of questions can be answered.  Our aim is to uncover data-driven subtypes of autism, and to customize the experience for each unique child and adult. By being part of the Brain Power family, you are also part of perhaps the world's biggest humanitarian study of autism and related conditions. You can benefit your community.
Quantitative Data
Empowered Brain records behavioral and performance data, and bodily signals; processes them; and gives intuitive, simple, gamified feedback to the wearer, caregiver, teacher, therapist, and/or physician.
Software Based
Empowered Brain is a set of software modules (apps) that run on a range of head-worn computers including Google Glass, plus a web-based data dashboard. Software can be deployed around the world instantly, allowing us to assist families and schools everywhere.
Flexible Configuration
The headset can be worn by the child (when possible) or the caregiver or both, and works with smart phones (iPhone and Android) or watch devices. Flexible and part of an ecosystem.
Maximizing Glass
We have patent-pending ways to transform augmented-reality headsets like Glass into bio-sensing devices using their built-in sensors. We also run machine-learning algorithms on the device and in our closed-loop system.
Frequently Asked Questions
Convenient. Our glasses fit over regular eyeglasses.

Durable. The glasses are made from titanium and almost impossible to break.
Time-aware. Sessions last 5-10 minutes.
All-ages. Appropriate for ages 4 through adult.
Accessible. For speaking and non-speaking people.
Not addictive. App levels have progressively less gamification, not more, to help foster independence.
Privacy-assured. All data securely stored using AWS standards that even hospitals trust.
Whole Classroom. Empowered Brain™ can be easily cleaned with sanitizing wipes and shared.
"This could be a game changer for people on the spectrum all over the world!"
– CBS News TV: Lisa Hughes, anchor



Above: A mother cries during a live clinical trial session of Empowered Brain, as covered by PBS Newshour. Click the video to learn why she was crying tears of joy.
New England Cable News feature on Brain Power and the Empowered Brain system.
International invited lecture: 15-minute keynote lecture about our technology and philosophy at Emerging Technology conference for Europe, hosted by MIT.
Empowered Brain™ is Evidence-based
Brain Power has 12 published research papers that prove the efficacy of the Empowered Brain™ system!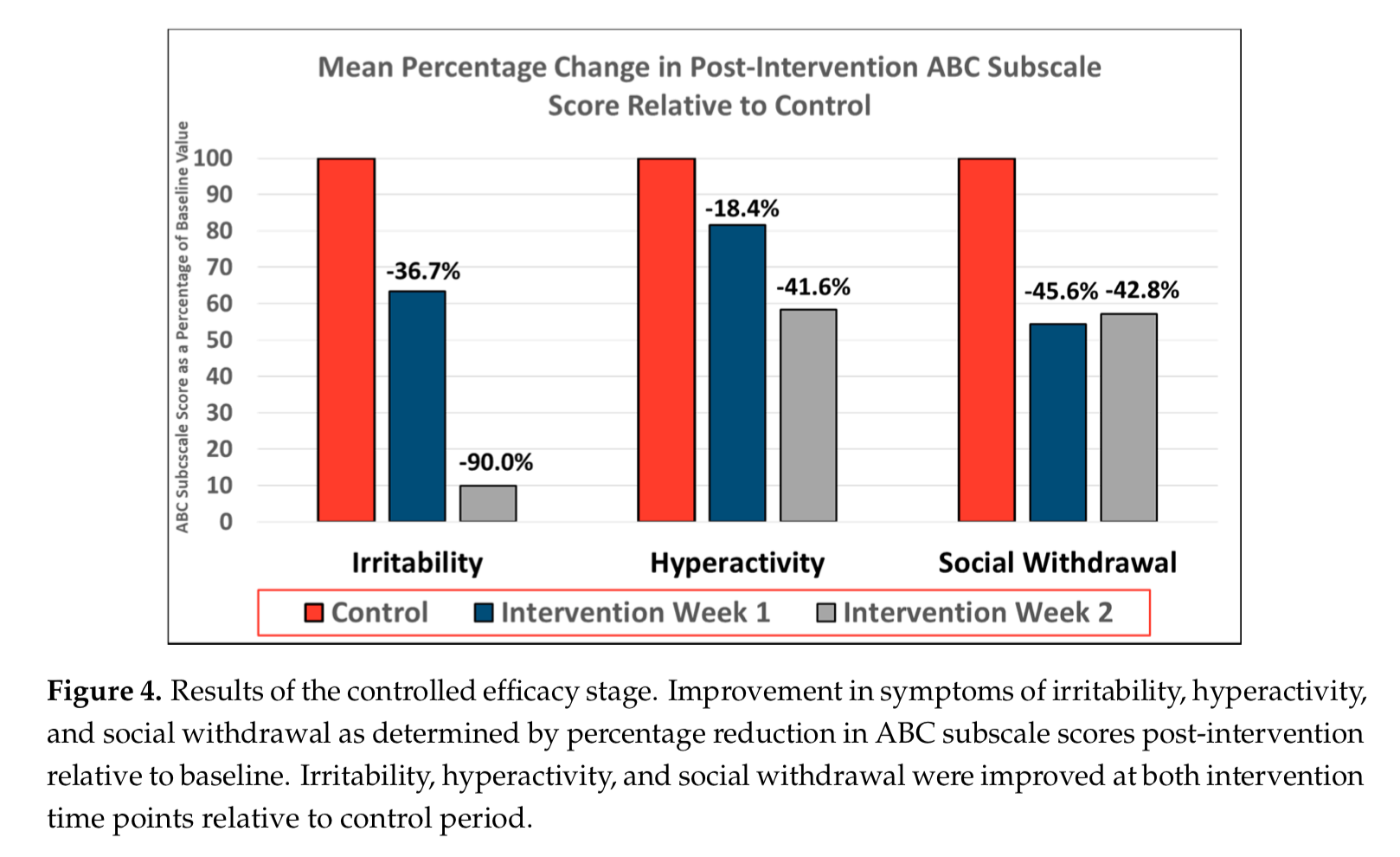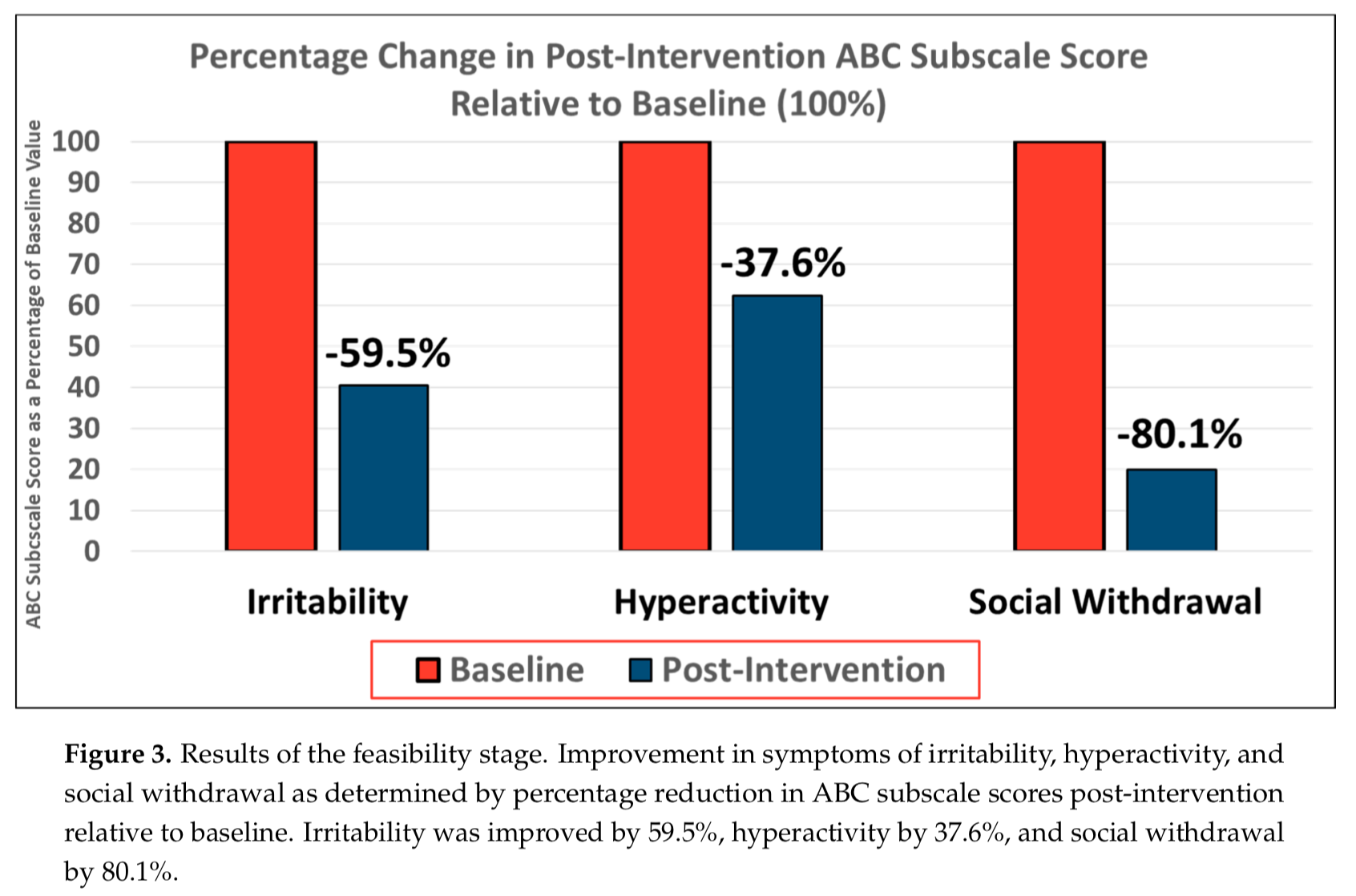 "I cried when he used [Empowered Brain™], because he was looking at me differently … I realized he had never really looked at me before in his life."
Empowered Brain has been used by hundreds of children and adults on the autism spectrum.